How our local and tourism-based retail businesses in the U.S. are recovering after being required to shut stores due to the pandemic. Learn about their plans for expansion, changing selling tactics, and rehiring.
---
Retailers across the U.S. were forced to close in order to help stop the spread of COVID-19. After a long year of lockdowns and canceled plans, statistics show antsy Americans are ready to hit the road and get out on the town. With more vaccine accessibility and familiarity with COVID guidelines, 36 percent more consumers say they expect to do more leisure travel compared to last year according to an American Hotel & Lodging Association survey.
Now, as we hit the peak season for weekenders, road-tripping and local exploration, destination hotspots and local businesses are ready to roll out the red carpet for their visitors. And tourists aren't the only ones who have something to look forward to during summer travels. 
Since 2020, support for small and local businesses has been on the rise. In fact, 72 percent of millennials – the largest consumer demographic – say they are now more committed to supporting small businesses compared to pre-pandemic days. The journey to full economic recovery will be ongoing, especially within the travel and hospitality sectors. 
Experts are realistic, saying that the same level of economic stability will likely not be achieved until 2024 or later. But in the meantime, changes in consumer behavior point to opportunities that may help make up significant financial ground this summer.
Retailers Prepare For a Post-Pandemic World
Despite the curveball that lockdowns imposed on local businesses, many still found ways to sell their wares and maintain contact with their consumer base. And those efforts were received by a wave of support. One survey found 70% of consumers supported small and local businesses in 2020 by shopping online or doing an online and in-person hybrid. 
As such, small businesses saw a 110 percent average increase in online sales due to these new shopping habits. The pandemic has also pushed many business owners to accelerate and innovate new ways of doing things. Lots of retail industries embraced delivery and pick-up alternatives. And when it came to businesses that specifically part of IGES, we saw museums, zoos, aquariums, and other cultural destinations offer virtual events, webinars and online educational programs.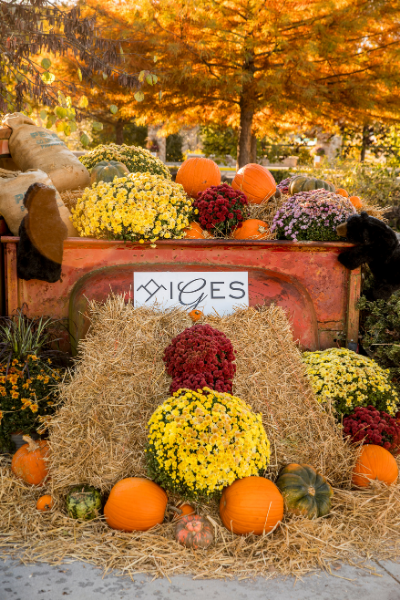 In short, many business owners had a strong incentive to think outside the box to keep themselves accessible in a more remote world. Many of those changes and updates are tools that can help businesses continue to grow moving forward.
Health and safety are still a priority as COVID remains with us, in spite of an improving situation. Most states still have varying degrees of health restrictions in place for businesses, but there is a stark difference compared to this time last year.
By now, businesses are comfortable operating under these guidelines. Customers, employees and staff have all become very familiar with the necessary precautions to prevent the spread. These include the use of PPE, sanitization protocols and in-store social distancing protocols.
Retailers Are Slowly Moving Forward
With many Americans on the road, there is the opportunity for making new connections – both local and not so local. A study from this March indicated that nearly 90 percent of Americans have travel plans within the next six months, which is the highest rate over the last year. While tourism saw a sizable decline in 2020  (with a value of only $590.67 billion compared to 962.84 billion in 2019), it's still expected to increase by nearly 32 percent by the year's end.
Several major U.S. cities have reported a recent increase in lodging and business income, all indicators that the long-awaited comeback is on the horizon. A rise in travel, coupled with all the COVID-inspired tools, brings with it an attitude of ambition. Small and mid-sized businesses indicate that they are ready to take advantage of that, with 75 percent of retailers reporting that they intend to grow this year by offering new products, pivoting, pricing changes and more.
What's Going to Happen Next?
Many businesses will still be following COVID guidelines and recommendations to keep people safe and keep their doors open. But hopefully, as the situation improves, each day will get everyone a little closer to going "back to normal."
In terms of optimism, spirits seem to be a bit brighter. Over 80 percent of small business owners said that they anticipate better performance in 2021, according to a report by CGV Capital and Hello Alice. In this same report, over 90 percent of those surveyed indicated they even had plans to hire new employees – a sharp contrast to the 45% who needed to layoff last year.
And this positive thinking continues to rise as we move into warmer weather. The National Federation of Independent Business reported that their Small Business Optimism Index rose by 2.4 points up to 98.2 in the month of March – exceeding previous expectations.
We all look forward to more doors reopening as we approach a time where more consumers and small businesses can again share their summer adventures. And after the summer activities come to a close, we're going to be happy to see you in Tennessee. Register to attend the 2021 show or book your booth today. 
---
Written by Jaclyn Krymowski, a contributing writer and editor for Macala Wright Consulting. Jaclyn writes about farming, agriculture and rural small business.