Just weeks into the beginning of this year, it seems as if the world came to a bit of a screeching halt thanks to COVID-19. Unfortunately, visits to zoos and aquariums, popular spots during the spring and summer months, were no exception.
Statistics show that over 700 million people visit aquariums and zoos worldwide. This means that human interaction is a near constant for the animals who call those places home. However, the pandemic forced these places to close, leaving the animals and their human visitors without that usual interaction.
Zoo workers have continued to care for the animals and have noticed a change in how many of them are handling this isolation. While some animals, like foxes and hippos, seem happy with the quiet spell due to the frolicking and splashing they've been seen enjoying, others seem to miss their human visitors. Primates have been reported to appear to be looking for visitors that cannot be found.
Finding Alternative Ways to Let People Experience Zoos & Aquariums
Just as offices, restaurants, and other businesses have been forced to adapt to this new environment, zoos and aquariums have as well. Though the zoos and aquariums have closed to outside visitors, the zookeepers are still going in to provide medical care and feed the animals. Many have tried their best to keep the animals on the same schedule they had before the lockdown started.
While the zookeepers are inside the zoos and aquariums, many have opened virtually to continue to allow people to see inside the facilities from the comfort of their home. These virtual peeks inside include behind-the-scenes photos and videos, and more. Some of the most popular virtual attractions include the following: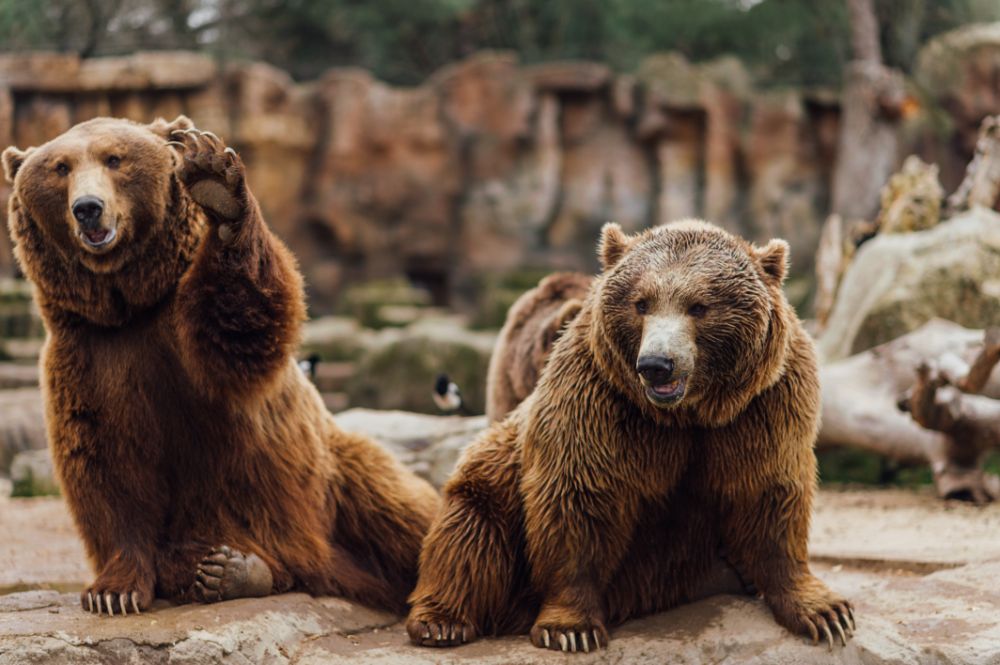 Online Cams – The San Diego Zoo is one of the organizations that has seen a substantial increase in the people that are viewing exhibits from home. Webcams were added to the Safari Park's Butterfly Jungle as well as other habitats throughout the zoo and zoo officials say they have seen a 1000% increase in virtual viewers. Monterey Bay Aquarium's virtual viewers are loving the moon jelly cam according to officials there. Zoos and aquariums can add their online events to the AZA master calendar here.
Social Media – Social media campaigns and viewers of the campaigns have increased exponentially to create a connection with visitors that can't come to the zoos and aquariums physically. Organizations say this has been a way to engage with visitors and donors during this trying time.
Education – Many aquariums and zoos are offering educational materials and plans free of charge to teachers and homeschoolers during this time. The Association f Zoos and Aquariums created a library of conservation and climate education materials.
These online platforms allow organizations to continue their missions for conservation, education, and research even though they aren't able to be open to the public. In fact, they say it has been the perfect opportunity to teach people about how the world is connected and that we must take care of it.
What About Zoos & Aquariums Reopening?
Although some zoos and aquariums have been able to resume some sort of in-house visits, the reopenings may have come too late for some. Oakland Zoo in California is one of those that has been hit hard. The facility reported that they have been losing roughly $2 million per month since they were forced to close in March. They are hoping they can be reclassified as outdoor museums, similar to botanical gardens and parks that have already been allowed to reopen.
The National Aquarium in Baltimore is also seeing similar struggles. They say they have lost over $8 million over the past three month period and have been forced to furlough one-third of their staff. It is one of 200 major U.S. aquariums and zoos that have suffered huge losses due to the loss in ticket sales – their main source of revenue. The dilemma, they say, is because not only have they had to shut down, but their occupants still need water, cooling, heating, food, and veterinary care.
Although many zoos and aquariums have been closed for several months, they are looking to local, state, and federal guidelines when it comes to reopening. For many, this looks like limited admissions, social distancing, and restricted hours when visitors are allowed to return. And the current resurgence of the virus isn't making reopening in any capacity very easy. Many people anticipate, and hope, that the visitor experience will once again return to normal, not just for the people, but for the animals that miss the visitors too. Until then, we encourage you to think outside the box on how you can bring the experience online and social media channels. Get creative with online fundraising ideas and don't be afraid to go outside the box. We'll be covering this in an upcoming post so stay tuned.