The pandemic is full of negativity, anxiety and hate. Here's how five cultural organizations and family attractions attempted to combat it and bring joy into people's lives.
Earlier this year, the world seemed to come to a screeching halt. With the introduction of COVID-19 to the U.S., businesses closed, people were ordered to stay home, and hardly anything escaped impact. Commercial attractions and institutions were one of those impacted the most as their revenue is almost entirely dependent on large gatherings of crowds.
However, just like other industries, museums, cruise lines, national parks, zoos and aquariums have learned to stay relevant by finding new ways to support their communities. As we started writing about the effects of the pandemic on these industries, I fell in love with some of the creative, heart-warming ways that many of you attempted to keep connected to people. Here are the top five that really stand out!
An Invitation to Recreate Art
You may have seen some interesting photographs across the internet where people are posing themselves to look like famous pieces of art. These fascinating, and often funny, images aren't all simply coincidence. The Getty Museum in California asked people to recreate works of art using household items.
he rules were to use digitized and downloadable pieces of art from their website and recreate it using just three objects they could find at home. The Museum says the only tools needed for the activity are creativity and a picture of a work of art, which can be found on their online collection.
People were welcome to use more than three objects and suggested tips were to enlist the assistance of a pet, pay attention to poses and facial expressions, think abstractly to focus on shapes and not just colors, and pay attention to lighting. They also suggested getting the family involved to create a domestic or dinner scene or giving edible art a try. The recreated artwork was shared on Instagram and Twitter using the hashtag #betweenartandquarantine if you want to take a look.

Tour the Tower of David Museum Using VR and AR
During the pandemic more and more people have dived deeper into religion. Although The Holy City experience had planned to be released on-site, the museum decided to create a virtual reality and augmented reality experience instead when the museum was forced to close in response to COVID-19.
Using a phone, laptop, or VR headset, The Holy City experience allows users to experience the Old City of Jerusalem during Passover, Easter, and Ramadan. Users can travel to the city remotely and immerse themselves into a 360-degree VR documentary using volumetric scanning and Stereo 360 VR filming.
To create the experience an interfaith team of Christian, Jewish, and Muslim innovators was granted access to sites in Jerusalem including the Western Wall, Al-Aqsa Mosque, the Holy Sepulcher, and The Dome of the Rock. Users of the experience can visit these exclusive and hard to reach locations just as if they were actually there.
Drive-in Movie Nights
In mid-March, the largest indoor theme park in the Miami area, Dezerland Park, closed due to the pandemic, but starting in July they took their business in a new direction. Their first-ever drive-through movie night was hosted on July 3rd and has happened every Friday night since.
The event allows 150 cars per show and they must be spaced a certain distance apart in the parking lot. The sound comes into the vehicles via car radios and food orders can be placed via an app and then delivered to the guests' cars.
Theme parks aren't the only attractions offering up drive-in movie nights either. Just a few weeks into the pandemic, the Bel Aire Diner in Queens, NY saw sales drop nearly 70 percent. To keep afloat, the owners got creative. They turned their parking lot into a drive-in theater using an inflatable screen as tall as their building. They also offer drive-in brunch, and most recently held a comedy night where comedians performed from the bed of a truck.
The Pandemic Wedding Adventure
You probably know of at least one couple that has been forced to delay their wedding due to the pandemic. However, some businesses are hoping to change that by offering drive-through weddings. No, you don't drive through and get married by the pastor who waits at the drive-through window. It's nothing like McDonald's or any other fast food place you can think of.
Instead, think of a tiny wedding combined with eloping. According to I Do Drive Thru Weddings, a couple chooses their own wedding adventure. They can choose to hop into a vintage vehicle, limo, or really anything with wheels and then choose the spot they want to say "I do."
For less than $1,000, it is an affordable option, and significantly less than a traditional wedding that includes entertainment, catering costs, and the cost of a venue. You can also have your ceremony live streamed so your loved ones can join you from a distance.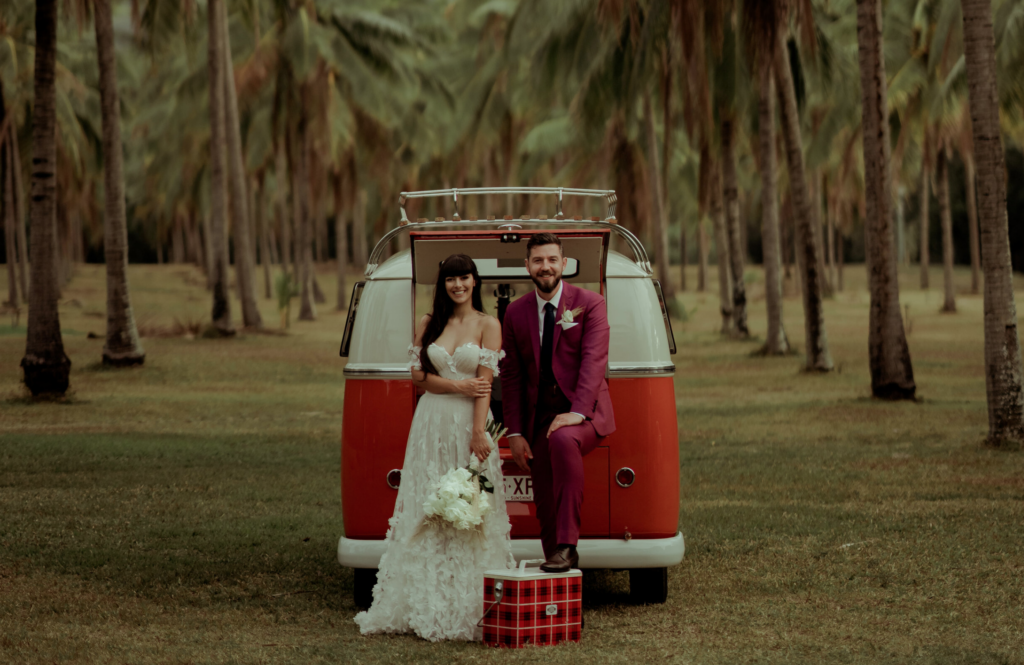 A Drive Through Safari
Six Flags is known for their theme parks, but right now they have switched gears to offer a drive-through safari experience that allows visitors to get an up close view of 1,200 exotic animals while staying safely in their vehicle and away from COVID-19.
Six Flags isn't the only attraction offering a drive-thru zoo experience. The San Antonio Zoo in Texas has a new drive-through tour that showcases some of visitors' favorite inhabitants including bears and big cats. Visitors can listen to an audio tour during the drive that lasts between 30 minutes and one hour.
Phoenix and Toronto Zoos are also offering drive-thru experiences which they call Cruise the Zoo and Scenic Safari. At the Toronto Zoo, visitors can play Scenic Safari Bingo and the Cruise the Zoo at the Phoenix Zoo is so popular they've added additional dates to accommodate the requests.
How Are You Adapting to COVID-19?

The IGES team and I absolutely love the positivity that you all have created with social media. It's a beautiful way to inspire positivity and calm in a very frantic and negative time. How has your attraction or organization changed its offerings due to COVID-19? We'd love to hear about it and share it with our community. Send an email to macala.wright@emeraldx.com.