Many of you are probably wondering how the pandemic is going to affect this holiday season. Luckily, the information you need is here! As many retailers prepare for Christmas earlier than ever this year, there are some important things you need to know.
The good news is that many of your customers are still planning to shop this upcoming holiday season. When it comes to a COVID-19 driven holiday season, here are the statistics that we think the matter most you:
Customers plan on shopping earlier this year. 51% of shoppers expect to begin holiday shopping earlier than normal this year. Most of them plan to start shopping for the holidays in October into early November, and 30% plan to start on Black Friday/Cyber Monday.
Customers plan to spend more online and have those gifts shipped. According to Vox, 51% of customers expect to begin holiday shopping earlier than normal this year and 76% of those customers intend to purchase more than half of their gifts online. Expect the demand for package delivery to put a strain on shipping times and package delivery services.
Customers will shop less in stores. 60% of consumers plan to shop less in-store this season due to fear of COVID-19 exposure. They hope that less time spent in physical locations will help reduce the risk of coming into contact with the virus. Even when it comes to Black Friday, more than a third of U.S. shoppers who normally shop in stores for Black Friday say they won't this year.
Customers plan on shopping locally and want to support small businesses. While more people are shopping online, customers are still shopping locally and want to support small businesses. Google recently reported that 66% of holiday shoppers want to support local businesses this holiday season. But in order to do this, shoppers want safer shopper practices (think cleaning and sterilization) and contactless pickup options for purchases.
Customers are opting for smaller gatherings and localized travel. Most shoppers are planning to host smaller, family-centric gatherings this year, as well as limiting long-distance travel. This means they'll be sticking closer to home.
Customer spending is mixed depending on their financial situations. Some shoppers are planning on spending more during this holiday season and some are not. What people will spend on gifts largely depends on their finances. Overall, 39% of shoppers plan on spending less than they did last year.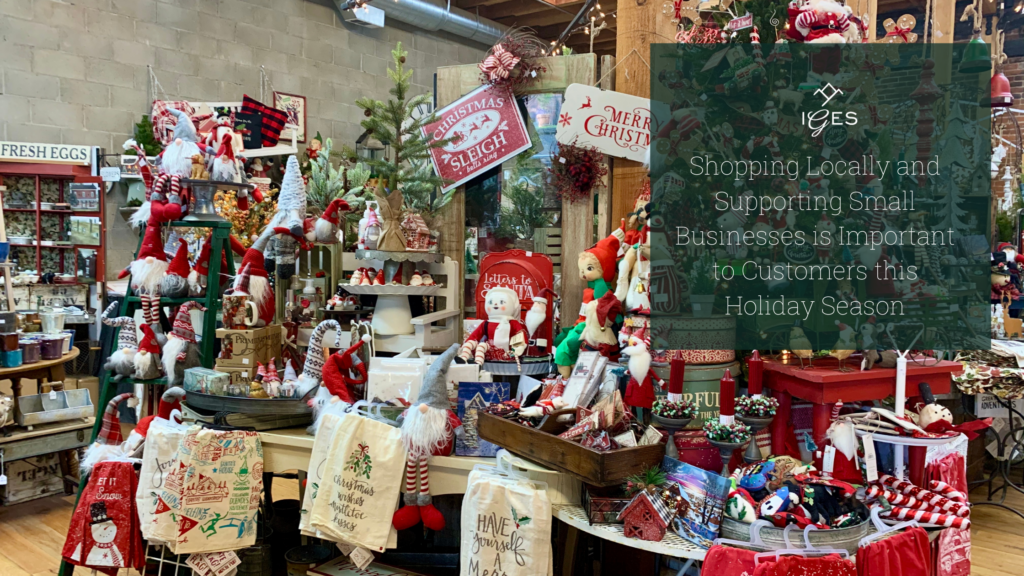 So How Do I Navigate Holidays?
As a retailer, first do what you've done in the past –– bring joy to your customers. Creating goodwill is free and the world needs some kindness and inspiration right now! Second, we have a few tactical things you can do to level up your sales:
Launch E-Commerce: You can use one of these four platforms to take your business online this year.
Up Your Facebook Game: Build out your Facebook page and create a social shop.
Sell On Instagram: If you've taken the time to up your Facebook game, you can also take it a step further and sell on Instagram.
Invest in Your Local Marketing: You can also leverage Google's local business features to make sure customers can find you locally. Since local purchases are key to shoppers this season, this is a no-brainer.
Make Sure You Send Emails: You want to make sure you're using your POS to send emails to your customers. People who have purchased from you are more likely to do so again.
What Will Happen Next Year
The desire to shop online and have goods delivered isn't going to diminish until we have a viable vaccine for COVID-19. In fact, 53% of shoppers said that the pandemic has changed the way they will shop going forward and 81% said they planned to shop online through the end of 2020. Moving your business online is going to be important to your future. Do so in a way that works for you, but make sure you're taking steps to be available online, and not just physical stores.