What Does the Campground @ IGES Have to Offer?
Campground @ IGES launched in 2021 and, due to its success, has returned to the show every year. The Campground @ IGES is a new pavilion geared towards the outdoor and recreation industry. Featuring unique merchandise from boating and lake sports equipment to wellness and from outdoor cookware to activities, the Campground @ IGES stands out as a place to conveniently discover fresh outdoor and recreation merchandise while shopping at your favorite resort, souvenir, and specialty gift show, all in one location.
The Campground @ IGES is exclusively at the Sevierville Convention Center.
Why Attend the Campground?
The U.S. Campground and RV Parks Industry is continuing to increase and is expected to climb to $7.1 billion by 2026.
Its low cost and flexibility attract more and more millennials and Generation X consumers who currently make up 77% of its revenue.
At the Campground @ IGES, you're at the right place to find targeted affordable products in this fast-growing market.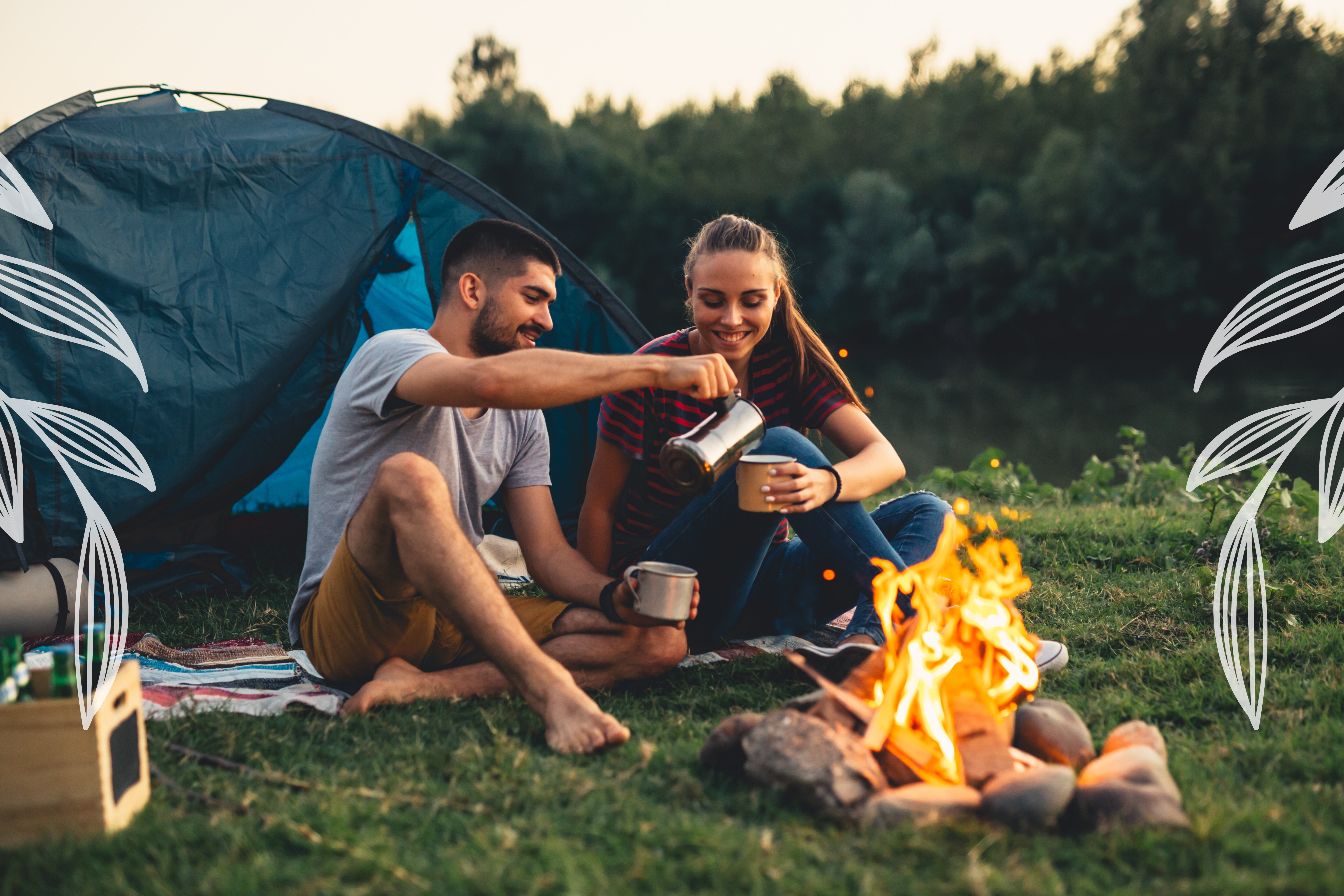 A wide variety of products in the market are conveniently made available to you, including:


Outdoor and Tactical Gear

Clothing, Footwear, and Accessories

Boating, Fishing, and Accessories

Housewares, Cooking, and Coolers

Outdoor Home Décor, and Games


Wellness


Bargain Cave


 The Campground @ IGES is a new pavilion specially geared to our outdoor and recreation buyers, including over 500 campgrounds, national and state parks, and marinas. You will have the unique opportunity to feature your fresh merchandise across boating and fishing equipment, outdoor and tactical gear, sundries, wellness and more. 93 percent of the thousands of industry buyers at IGES have purchasing responsibility with many looking to expand their offerings now.
Join us and reach a new audience of outdoor industry enthusiasts. In addition to larger, national buyers, we welcome regional attendees who come to IGES to find the industry's newest and most innovative products.
Reach diverse buyers from the souvenir, resort, and tourism industries, including campgrounds and RV parks, marinas, resorts, caves, national and state parks, and more.
Anderson/Lake Hartwell KOA
Appalachian Outfitters, LLC
Asheville East KOA
Ashland Resort
Bass River Resort
Benton KOA
Big Bear Rafting
Big Hill Pond State Park
Blue Sky Outfitter
Bluebank Resort
Bowery Haven Resort
Bristol/Kingsport KOA (Campground)
Brookwood RV Resort
Brushcreek Falls RV Resort
Bryson City Outdoors
Buzzard Rock Resort & Marina
Cades Cove Jeep Outpost
Camp Cadillac Campground
Camp Taylor Campground dba Buck Stop Gift Shop
Cape Cod Maple Park
Campground & RV Park
Cherokee KOA
Cherrystone Family Camping Resort
Clarksville RV Park & Campground
Coloma/St. Joseph KOA
Cross Creek Resort
Custer State Park Resort
Eastern National
Elizabethtown KOA Campground
Fishing Tales Campground/
Weavers Tackle Store
Fontana Village Resort
Forever Resorts
GA State Parks
Gaylord KOA Holiday
General Butler State Resort Park
Hagerstown KOA
Hendricks Creek Resort
Herschend Family
Entertainment
Higgins Lake KOA
Holiday Hills Resort
Huzzah Valley Resort
Imagination Mountain Camp
Resort
Indian Trails Campground
Lakeshore Camp Resort
Little Arrow Outdoor Resort
Living Treasures Animal Park
Loretta Lynn's Ranch and Campground
Lost Lake Resort
Maggie Valley Skis & Tees
Manchester KOA
Marengo Cave
Minnesota State Parks
Mission Feed & Hardware
Montebello Resort
Mountain Lake Campground & Cabins
Nashville KOA
Natural Tunnel State Park
New Jersey Campground Owners Association
Panther Lake Camping Resort
Paradise Ranch RV Resort
Paradise Stream Family Campground
Park Ridge RV Campground
Pigeon Forge/Gatlinburg KOA Campground
Raccoon Mountain Caverns & Campground
Red Clay Resort Inc.
Rush Mountain Adventure Park
Sacwest RV Park and Campground
Sandals Resorts International
Sapp Bros Travel Centers
Shelby/Mansfield KOA
Sioux City North KOA
Skidaway Island State Park
Smoky Mountain Resorts
Splash Magic Campground
Spook Cave and Campground
State of GA Dept of Natural Resources
Sulphur Creek Resort
Sun Northgate Resorts
Sunset Marina & Resort
Tennessee State Parks
Tims Ford State Park
Travel Resorts of America
Virginia State Parks
Walnut Hills Campground
Water Ranch Retreat
Wild Bills Ski Shop
Williams Bros Ski & Sports
Willow Grove Dock & Resort, Inc.
Wolf River Resort & Marina
Yellowstone Bear World
Yogi Bear's Jellystone Park
And much more! Get in front of some of the most profitable retail and specialty stores.