Tourist-based retail is a growing market. In fact, over the past 10 years, travel retail has grown by 8.4 percent each year. Part of the reason why tourist-based retailers are so successful is because of the economy, and part is because air travel is becoming more affordable for customers at various income levels… hence, more people are traveling overall. Because of this, the airport retail market is forecasted to hit a high of $90 billion by 2023 and Statista reports that museums and historical sites already generate over 13 billion dollars annually in the United States. True to all retail markets, though, tourist-based retail is becoming increasingly competitive. As a result, merchants that cater to tourist buyers need to strengthen their inventory assortment in an effort to increase store sales. Among the ways to do this is to introduce impulse products into their merchandising strategies.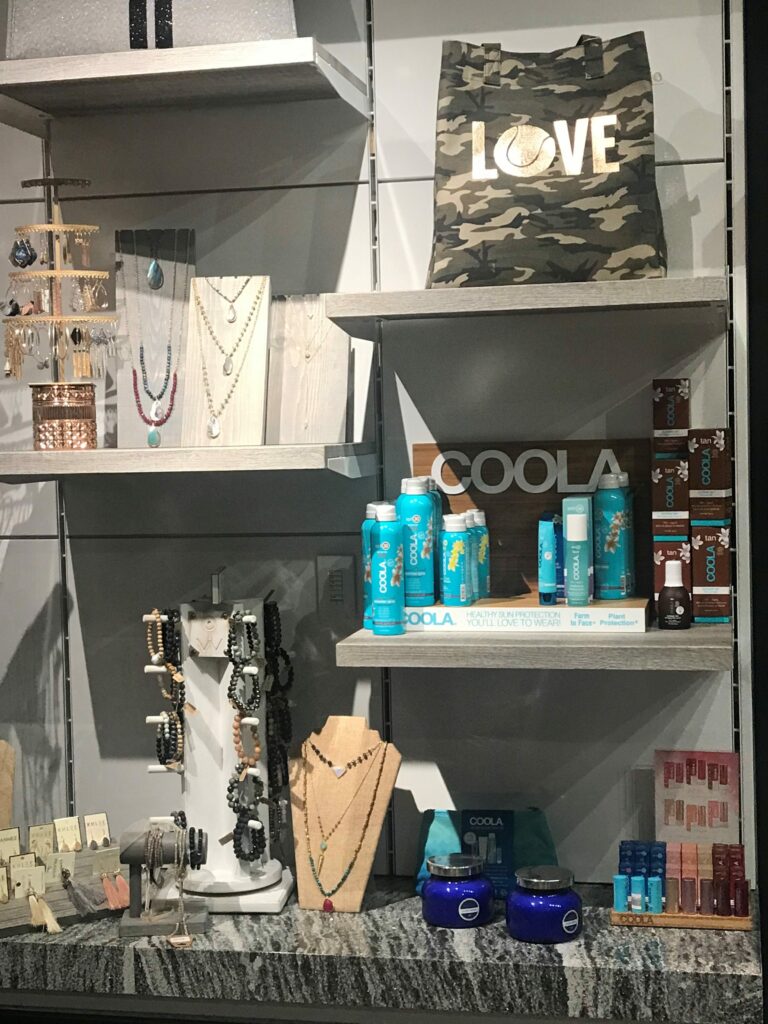 Why Tourists Buy Impulse Products
 If you're a tourist-based retailer, introducing more impulse items into your inventory can help your establishment meet and exceed profit goals. To further support this, consider what The Journal of Travel and Tourism Marketing reports as 3 reasons why tourists make impulse purchases:
"(1) the more positive the emotions felt by tourists, the more impulsive buying behavior occurs; (2) time pressure during shopping reinforces negative emotions, resulting in increased affective impulse buying; and (3) increased shopping involvement directly increases cognitive impulse buying."
In other words, you'll be most successful as a tourist-based retailer when customers have time constraints, they feel great in your store and you're able to engage them with the merchandise on your shelves. As a tourist-based retailer, the reality is that most customers will have a limited amount of time to explore your store or gift shop simply due to their schedule. While this works in your favor when it comes to selling impulse products, it also means that you need to choose products and create displays that call out to your customers through the travel-induced fog and inspire them to make a purchase… immediately. Items that help cater to these quick purchases include affordably priced jewelry, souvenir inspired magnets, plush toys, name-drop apparel that include sweatshirts, t-shirts and hats as well as classic postcards.
Ask Yourself the Right Questions
Forbes reports that, "brick-and-mortar retailers that have seen a downward trend in sales have an opportunity to tap an expanding marketplace" when it comes to travel and tourism-based retail. To make and exceed sales goals for your tourist-based store, however, you first need to gain an understanding of your target customer. This means asking yourself questions such as:
What type of tourist historically visits your city?
How can you go beyond what your competitors are doing?
What are most customers looking for when they first visit your store?
How can you get these customers to buy more than they originally intended?
What is the average price per unit sold in your store and what is the average price of your most popular novelty item sold?
To upsell customers who come into your store with a target purchase in mind, you need inventory that jumps off your shelves — bright and quirky souvenirs, seasonally-appropriate apparel, one-of-a-kind gifts for your customers' friends and family back home and more. Whenever possible, your tourist-based retail store should be chocked full of clothing, souvenirs, jewelry and novelty items that your customers can't find anywhere else but know they can't live without. That right there is the catch… creating an inventory assortment that appeals to customers and encourages them to want to buy your items right away.
Another tip? Be sure your price points cater to quick decision purchases. Impulsive buying should not have to be given much thought. Identify products at the right price points that cater to your target audience – helping you move your inventory faster and more efficiently, keeping your turn-over strong while also keeping your margins high.
Top Categories to Introduce into Your Assortment
Customization is key for tourist-based retailers who want to exceed sales goals. Think of it this way… if tourists are going to buy something, they want it to show off where they've traveled. By stocking up on attractive name drop merchandise that's been customized to represent your museum, airport, or other tourist based store location, you can easily upsell customers who come into your store looking for something basic and boring such as M&Ms or a bottled water. Give your inventory some flavor by adding colorful, customizable souvenirs to your existing assortment and helping strengthen impulsive sales along the way.
Finally, remember that impulse sales can have a significant impact on your bottom line as a tourist-based retailer. Make an effort to understand how and why your customers shop – and then stock up on products that make an impact on your display shelves such as customized souvenirs and name drop apparel. These efforts will help set your store apart from the competition with impulse products that your customers will love and your cash register will, as well.
By Nicole Reyhle