It's expected that this Summer, Americans will spend more than $100 billion on their summer vacations – a 12.5% spike from 2017. As a tourist based retailer, this presents the perfect opportunity to strengthen store sales. But summer alone isn't when tourists are ready to buy. With AAA reporting that family road trips (79 percent), visits to national parks (51 percent) and theme parks (40 percent) remain the most popular types of vacations for families all year-round and trips to international destinations (33 percent), going on guided or escorted tours (22 percent) and ocean cruises (20 percent) also popular, it's no surprise that merchants catering to tourists are consistently seeking ways to enhance tourist experiences. To help do this, consider how creating the perfect trifecta can help:
#1. Vacations
#2. Tourists
#3. Inventory
Collectively, these three factors are influential to your retail success because they each deliver value to each other. With the core factor in this equation being the "vacation" component, it's important for retailers to keep this top of mind. Among the best ways to do this is to make sure your store represents an experience that is above and beyond what a traditional shopping experience may be for your tourist guests while they are in your store.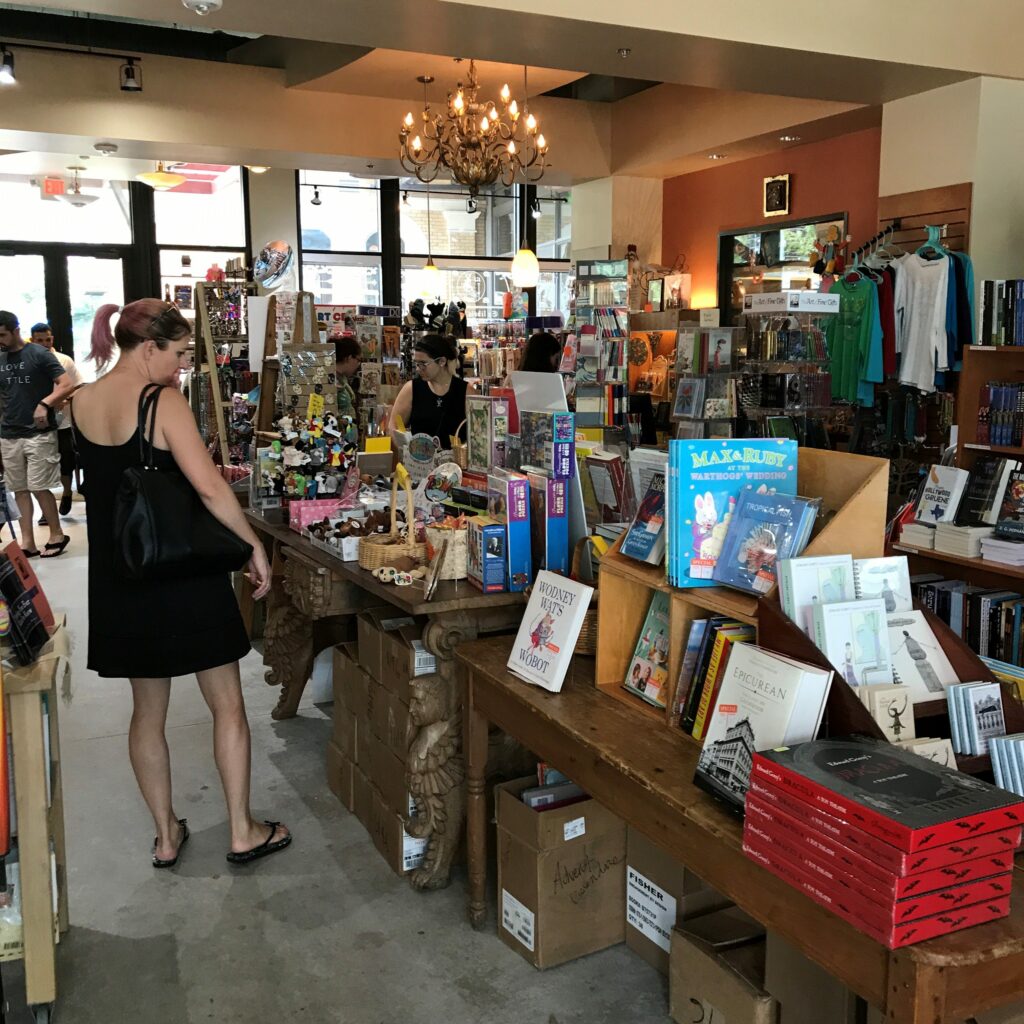 To help identify if your store is delivering an experience that supports vacation tourists, ask yourself the following questions:
Do you provide name-drop merchandise that highlights your tourist destination or community? From custom apparel to logoed hats to embellished socks, accessories and more, name-drop inventory is among the best ways to remind your customers they are both on vacation and need to purchase something as a forever reminder of their experience. Don't overlook the value of various price-points when selling name-drop merchandise, as well. You want to be sure to have something for everyone – and every budget – when it comes to catering to your tourist based customers.
Does your store cater to vacation mindsets, providing both an exciting yet leisure shopping experience? Often, tourists weave in and out of stores as part of their vacation routines and thus, you must create an environment that encourages them to leisurely enjoy your store while still providing them a memorable experience that will encourage them to buy. Keeping this in mind, consider how having a comfortable seating area for guests to lounge while their partners, friends and family may shop – as well as consider introducing hands-on experiences in your store that welcome customer engagement. Consider overlapping your local tourist destination main attractions in your store displays to help bring their vacation top-of-mind while in your store, as well.
Do you provide inventory that is out-of-the-norm from other retail stores? Whether you lean towards gifts, apparel, toys or any other specific product sector, it's important you search for items that customers don't normally find in their local marketplaces. As a vacation-oriented retailer, aim to give your tourist customers inventory that they can't easily find anywhere else… hence, encouraging them to want to buy things from your store without hesitation. To help,IGES offers customizable apparel, souvenirs, novelty items, handmade goods, and so much more for hotel, resort, theme-park and other tourist-destination based stores.
Finally, remember that creating the perfect trifecta means leaning on all points of the trifecta to keep it strong. From your vacation destination to your tourist customer to the inventory you sell, every detail matters to ensure you deliver the best experience for your consumers. Find the perfect blend of inventory for your unique store at IGES this upcoming November 3-6 in Sevierville, TN to help keep your trifecta strong! Register for IGES here.
—
Author: Nicole Leinbach Reyhle, Retail Minded