On a picturesque plot of land nestled in the town of Englewood, Sarah Philpott lives out a Tennessee dream with her family. It's hard to believe that the expansive farmland dotted with about a thousand Black Angus cattle is only the surface of her family's life and business ventures.
In addition to running Philpott Farms with her husband, Perry, and four children (Titus, Sophie, Beckham, and Stella), Sarah has also made a name for herself as a published author and blogger at her website All American Mom. With her family, she even runs an additional side business – a beautiful campground, resort and general store located in nearby Tellico Plains.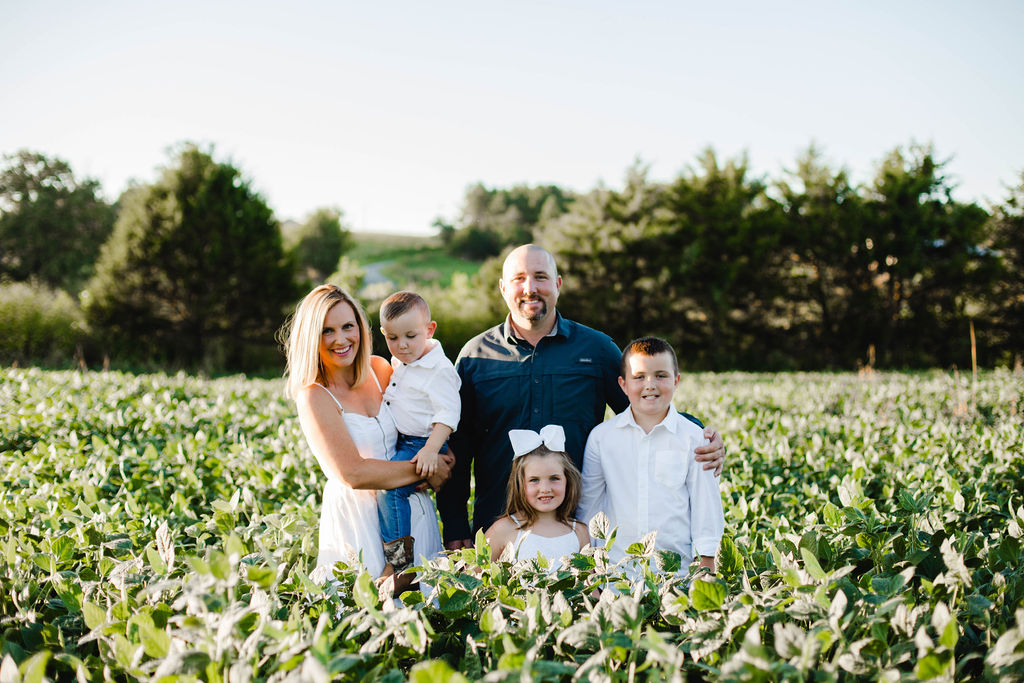 This fall, Sarah will be appearing as an IGES vendor to showcase her upcoming book The Growing Season: A Year-of-Down-on-the-Farm Devotions that will be released on October 12 (available on Amazon).
"I love making connections with people in a face-to-face manner and this show affords me that opportunity. I'm hoping to create a fun booth with a down-on-the-farm feel. As a small business owner, I see the value in connecting with buyers."
The epitome of an American small business owner and working mother, Sarah shares more about what it takes to run a farm, lodge, and be a writer.
At Home in Tennessee
Tennessee farming runs deep in Sarah's blood. She grew up on her family's small farm near Englewood alongside Perry, her high school sweetheart. One memorable "date" she recalls is when they planted apple trees on the farm. 
Twenty-five years later, they watch their children harvest apples from those very same trees. Now the two are the fourth generation to oversee Philpott Farms, which they manage with Sarah's father-in-law Dale. 
"It has been such a blessing for our family," she says of the farm life, "to really be able to watch the process and the seasonality playthrough. We absolutely adore going out and planting and selling pumpkins as a family and being together."
The farm sits in a valley right beside the illustrious Cherokee National Forest in a community that Sarah says is true to its rural roots. She describes it as the kind of place where everybody knows everybody and farmers help each other with generosity and resilience.
With thousands of acres and a generous cattle herd, Philpott Farms is in a position to provide beef to their local community as well as on the national level. In addition to selling freezer beef straight off the farm, they also sell and ship cattle to feedlots several states away.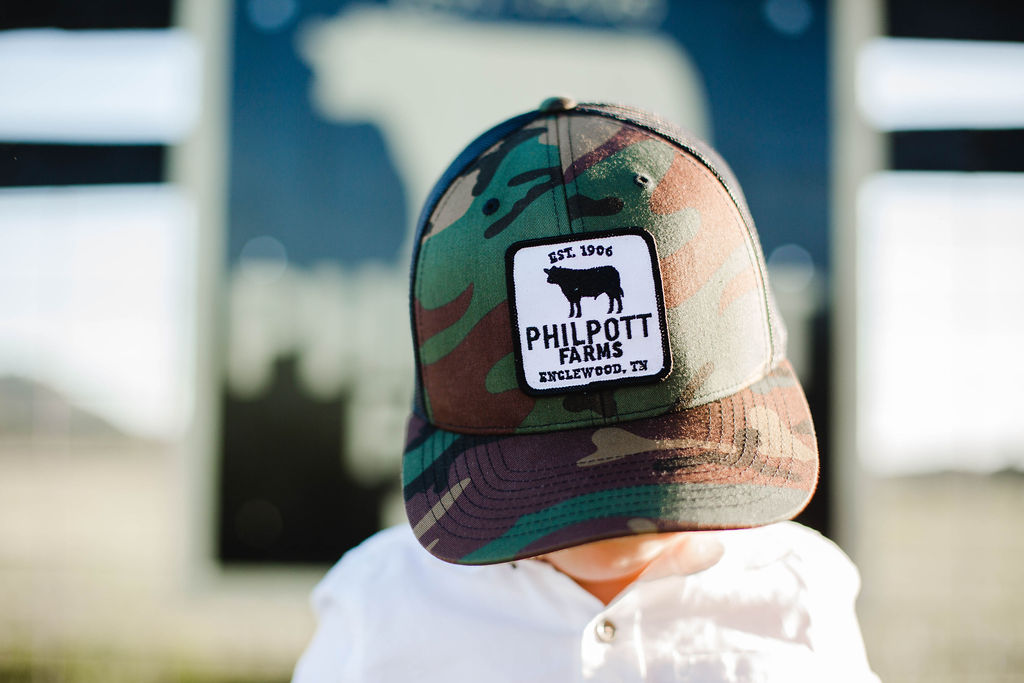 They raise commercial row crops, including corn and soybeans, as well as cattle. However, Sarah notes that some of their favorite things to grow are watermelons, sweet corn, blackberries and pumpkins which they enjoy sharing with friends and family. 
Recently, the family is dabbling in some more unique forms of sustainable agriculture. "One of our newest features is a few acres of switchgrass," Philpott enthusiastically explains. "A local company, Genera, is actually using switchgrass to create alternatives to styrofoam…we love being a part of that sustainable farming."
Off the farm, Sarah and her husband are co-owners in another piece of Tennessee heaven at a spot called the Green Cove Store & Lodge. The quaint general store sells wares to adventurers staying in their nearby Airbnb cabin in the heart of the Cherokee National Forest.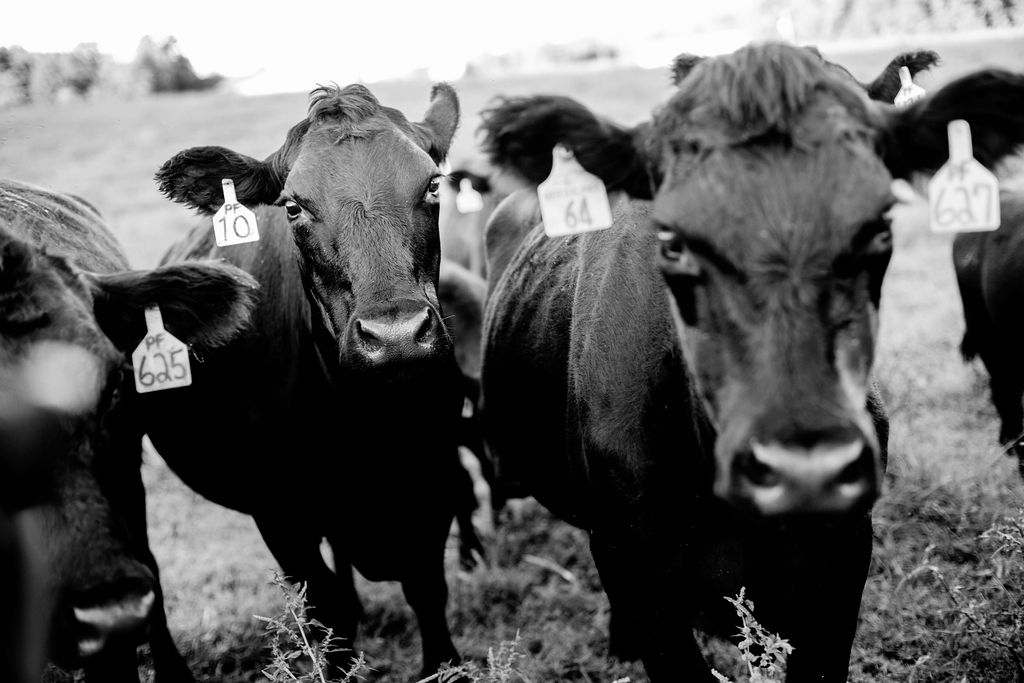 Sarah describes the place as a "trout fishing paradise" and, like their farm, now feels like a piece of their family's history. "We bought it three years ago and it was founded by a family in the 1940s," she elaborates, "so we get to carry on another tradition. I think that's something truly special for our family."
Part of what Sarah and her family love about the business is that it allows them to help other families be together outdoors and enjoy the same National Forest they love so much. While truly a business-savvy woman, Sarah also has an artistic side, one that she's crafted into a bit of a writing career
Putting It In Print and Becoming A Writer
In 2017, Philpott published her very first book, Loved Baby: 31 Devotions Helping You Grieve and Cherish Your Child after Pregnancy Loss, which became the 2019 Serious Writer Book of the Year and the 2018 Selah Book of the Year. "Never in my wildest dreams did I think that I would get to be an author," she shares. "When I was a little girl I always read stories, but I never dared to dream a dream so big."
A graduate of the University of Tennessee, Sarah has her Ph.D. in education. Having worked with qualitative research, she says she felt called to write Loved Baby feeling that the topic of pregnancy loss was not adequately discussed or explored.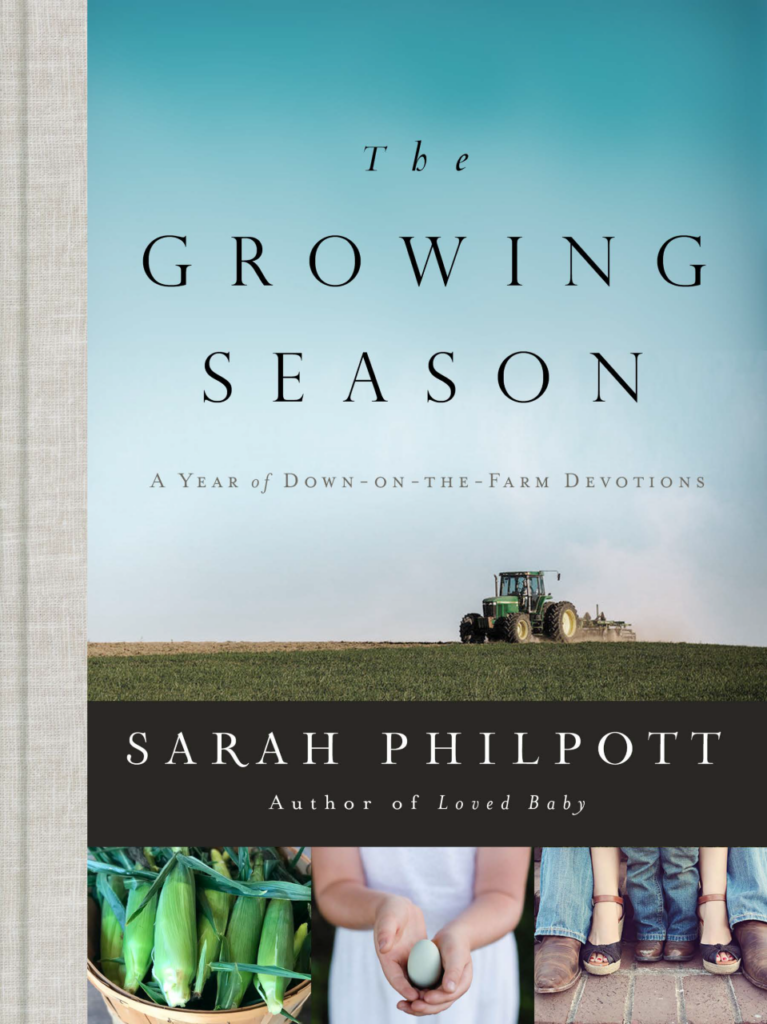 With her feet wet in the publishing sphere, Sarah thought about what she'd like to write about next. It wasn't hard for her to decide. With some reflection, she was able to recognize the many lessons farming she was blessed with over the years. "I learned so much every day from the farmers around the land. Recurring and seasonal lessons from a farm are…so deep," she says. "I wanted to share this wisdom with our readers, especially in this time that we're living in."
This is the same spirit she tries to share with readers of her blog. The beauty of it, she says, is that sharing their farm life helps relish the splendor of creation. "That's what led me to pen this book," she shared. "I just felt like there were so many, so many ways that faith and farming are intertwined, and I wanted to share that."
She says that her experience writing a second book was an amazing one, especially having it be based in her East Tennessee roots. Hopes are high for Sarah that this work will share lots of encouragement with her readers, and she looks forward to presenting it at IGES where it will find more distributors and get into the hands of more readers.
The Growing Season has 52 seasonal devotions, one for each week of the year, with a variety of tones and reflections but all rooted in farm life. "The book is for every single type of farm gal. I don't care whether you live on a true farm with true land or you live in a farmhouse in the middle of the suburbs," Philpott continues, " this book is relatable for every type of farm gal and all their responsibilities."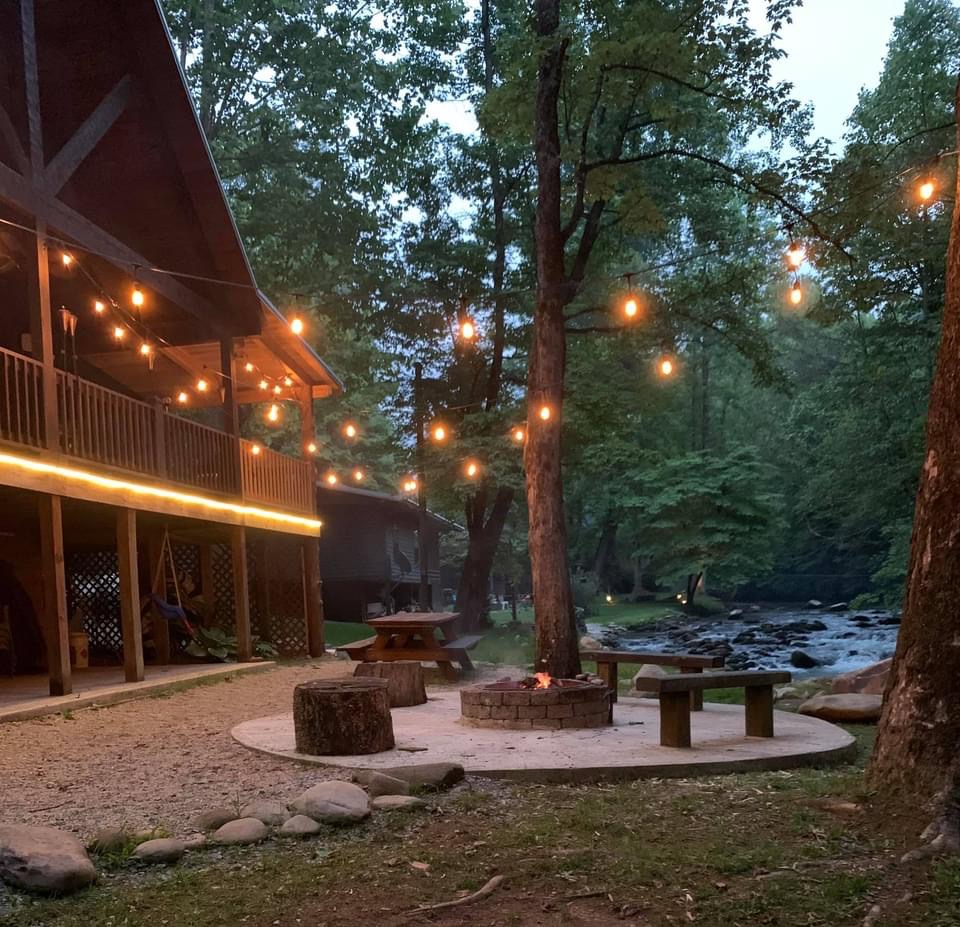 Tying It All Together In Tennessee
When asked how she keeps everything balanced, Sarah laughs and says there really isn't any. Her life is constantly one of juggling many balls. "I think as most small business owners and farmers and ranchers can attest, our jobs are not jobs," she says. "They're lifestyles."
And that lifestyle is what helps ground and tie everything together – all of their business operations are part of their lives in rural Tennessee. Sarah's willingness to be open with her glowing personality, using good old-fashioned Southern charm to speak to readers or welcome families to the Green Cove, has certainly helped as well.
An amazing team of people, Philpott adds, helps make their businesses possible from those who run the store and to the farmhands. She says it's incredible to have a community around them who work towards common goals. A team effort, and being highly adaptable herself, is what Philpott attributes to keeping all her boats afloat.
"To make a farm analogy, I have to decide when it's time to plant; when it's time to cultivate; what to prune and decide when it's time to just let something lie fallow," she reflects. "It's a beautiful mess, but we love it. We've been blessed to live the way everything complements each other."
Meet Sarah and IGES, Attend and Be Entered To Win A Weekend at Her Cabin
Anyone who registers and attends IGES in this November will automatically be entered to win a 3-Day, 2-Night Stay at  Green Cove Angler Store & Lodge, her family's trout-fishing mecca in the middle of the Cherokee National Forest. Simply stop by her booth #8012 at IGES and drop your name. The first 75 attendees who visit her booth will also be entered to win a copy of her latest book, The Growing Season (which you will be able to pick up from her on site and have her sign).