This month, we interviewed Wood You Tell Me, created by Jo Johnson. A longstanding member of IGES, Jo shares how the company is rebuilding and rethinking their business and products in a post-pandemic era.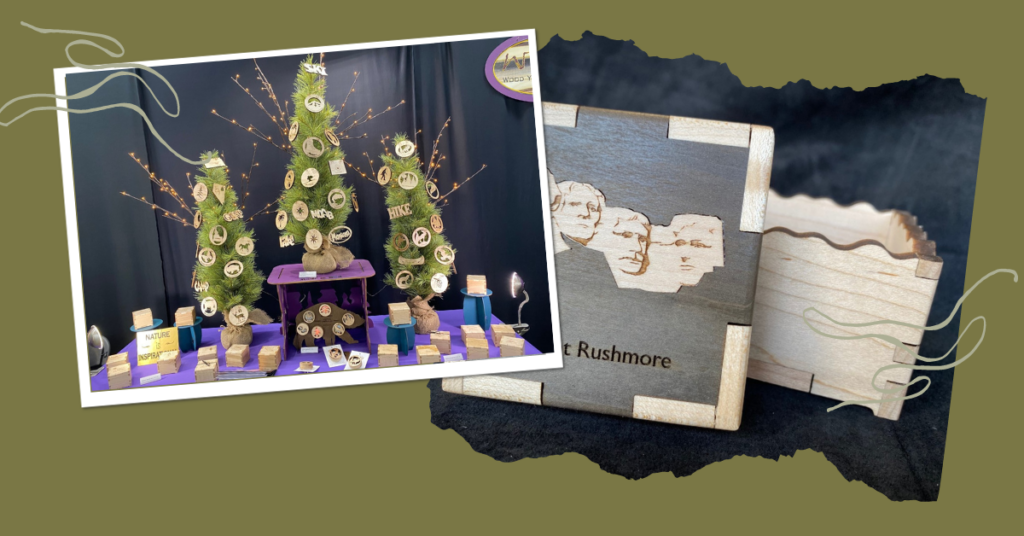 How Did You Start Wood You Tell Me?
I started Wood You Tell Me in 1995, after my husband, Jeff, made me the coolest birthday card I'd ever seen. It was made from wood veneer and complicated printing technology. It spawned an idea and I created a wholesale line of cards. I eventually bought a scroll saw and cut designs into the cards as well as making other products using various wood veneers.
After getting the scroll saw, my creativity was bouncing all over the place. With Jeff's help, we came up with a candle holder idea that would force us to stop using veneer and move to 1/4" lumber. Sales took off and the scroll saw had to be replaced with a laser. Those candle holders are still strong sellers all these years later.
How did you design the merchandise in your line?
All our product is hand assembled after its cut on the laser. We are dedicated to quality and touching each and every piece is the best way to assure that. After assembly, Jeff sands and finishes the product, giving us another look at each piece for flaws or imperfections.
Lumber has always been an issue lately. Finding an attractive, affordable wood that is indigenous to the US and stands out at a gift shop, is harder than you'd think. We used aromatic cedar for nineteen years. There was so much waste to cedar with the knots, cracks and holes. We also started worrying about the health ramifications of being around the dust and oils that give that wood its great scent.
Several years ago we discovered Rainbow Polar. There was nothing like it on the market, it was affordable and almost zero waste. We loved it. It was no small task changing woods, however. We had to ask ourselves:
Would customers take to the change?  
Will the colors hold up?  
Will there be an available supply?
How do we display this wood?  
We then had to rethink all the aspects of the business. It was everything from creating all new samples and to making new brochures. For a team of two, it was a mountain of work! Then, on top of that, the pandemic hit.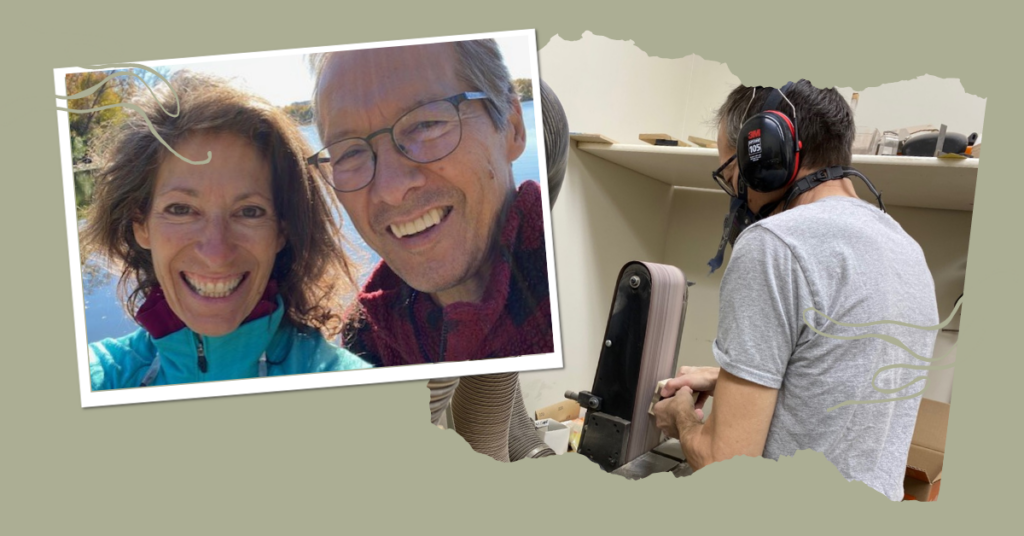 What are two or three lessons the two of you have learned during COVID to adapt your business?
As orders were cancelling our wood supplier was also changing hands. In addition to that, the lumber mill also got new management and eventually more than doubled the price of the poplar. The next issue was getting it transported to our processor. We ordered wood in April and our existing supply that we had on hand prior to Covid ran out in June. We had to change woods AGAIN to stay in business.
It's now mid-August and the poplar just arrived at our processor. We'll have some on-hand, as I'm financially committed to it, but as a small business person, I need to know the wheels on my bus are in my control.
We are now making our product with Maple. It's readily available, the engraving looks stunning and it has more character than I thought. We pride ourselves on each piece looking different. We think it's a more interesting shopping experience for the end consumer.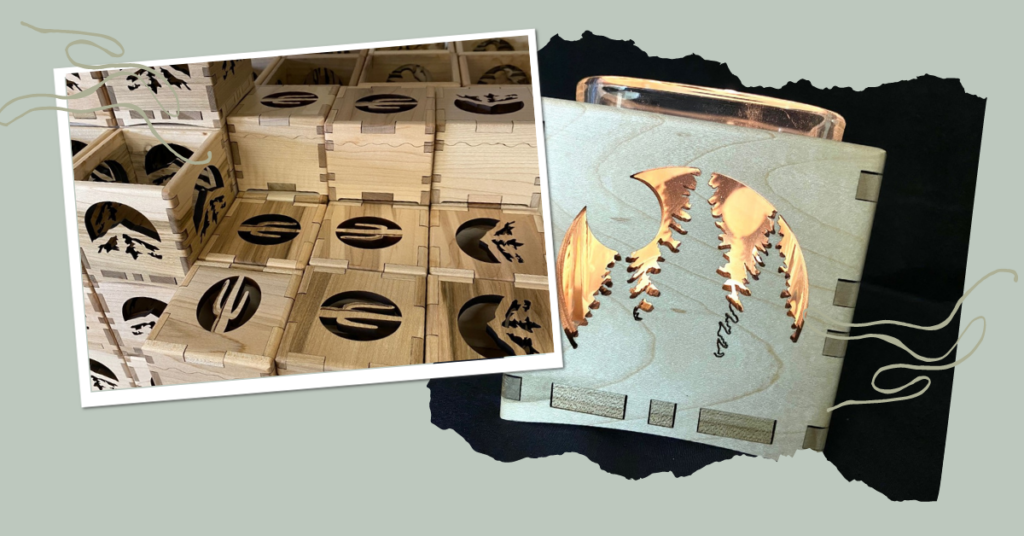 What would you consider your three favorite products in your line?
It's hard to say which products we love the most in the line, as we've given birth to all of them. The least favorites have already been kicked out of the family, so to speak. We love the ornaments because we can produce them pretty fast, sell great and with the Maple, the namedrop really pops. Being that the candle holders are the granddaddy of the line, I'm still partial to them. Our Nature Boxes are still a joy to make.
What are you excited about for IGES this fall?
I think that our IGES customers will like seeing the Maple.  It's my belief that it will be an easier wood for them to display. The Rainbow Poplar was a challenge for me to display at the market so I imagine in the store it was even harder. The Maple should pop on the shelf, and wind up in a shopping bag much easier.

Meet Jo and Jeff of Wood You Tell Me at IGES this fall. They can be found in the Made in America section in Sevierville. Register for Free today!