This year, our show is, as always, home to some amazing companies. One brand we're especially excited to feature this year is From Us To You Co. Handmade Goods, a company founded and created by two female Army veterans. We sat down and interviewed Jeana and Haley on how they met and how their business has adapted to the world we live in today.
How did the two of you meet? What made the two of you join forces to create From Us to You Co. Handmade Goods?
Haley and I first met when we were both stationed in Fort Bliss, TX when we both served in the US Army back in 2013. She was one of the first women I met at my first duty station. We hit it off instantly because of our alpha personalities. In the Army, it is always nice to have a tribe of strong women that are both ready mentally and physically for any challenges that we faced while enlisted.
After a few years and a few duty stations later, we both ended up being stationed at Fort Gordon, GA. I was coming to the end of my contract and wanted to start a family. My husband, who was still serving at the time as well, and I decided I would finish my contract, get out, and start our family. I did just that…I had my beautiful baby girl in 2019 and started making handmade gifts for family and friends in my garage to keep busy as a now stay at home mom. That same year Haley finished out her contract as well.
How did you design the merchandise in your line?
Haley would come over to my house daily and we started talking about making this into a business. With my computer animation/graphic design background and her love for numbers we decided to partner up and start a gifting business.
We came up with the name From Us To You Co. Handmade Goods because we absolutely loved serving our country and giving. Specifically the lost art of gift giving. Our shop really started to grow once we started offering custom and personalization. Every order gets a personalized handwritten note thanking our customer for their purchase.
How do you two make your merchandise?
The application used to create our products is sublimation printing. Sublimation printing is a printing process for transferring motifs to a variety of materials. For example t-shirts or ceramic mugs, using a carrier material. For this purpose, special sublimation printers and sublimation inks are used.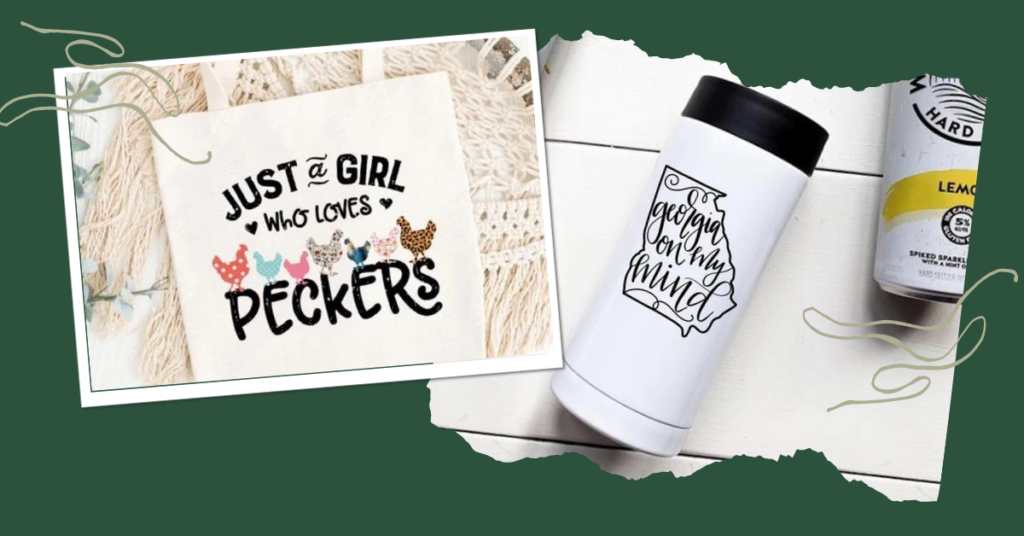 What are two or three lessons the two of you have learned during COVID to adapt your business?
A lot of the designs are mom based because that is currently both of our lives right now. Haley just had a baby girl and I have a soon to be three-year-old daughter. Haley is very Southern and I have more of a Northern humor. So her Southern charm and my Northern sass is the base to the designs (LOL).
Doing the time of COVID we have adapted by doing "LIVE" sales on social media. We do not have a brick and mortar, but we still like to have the feeling of having a retail shop, "online". There are also a few products that we have that are easier to show during our "LIVES" for example our UV coloring Tumbler…can't really depict that in a photo on a listing. Those bad boys sold out in 10 minutes!
What would you consider your three favorite products in your line?
Our three favorite products are: 
What are you excited about for IGES this fall?
We are excited about IGES because there will be completely different buyers that we have not tapped into. We have been talking about getting into outdoor gift shops, so this is perfect! We want IGES buyers to know that we are female veteran owned and operated. We are HUGE on custom designs and personalization.
Meet Haley and Jeana, and many other brands like them at IGES this fall. They can be found in the Made in America section in Sevierville Booth#2215. Register for Free today!