The World Travel & Tourism Council states that one out of three jobs is related to tourism in top North American cities – but that may not come as a surprise to you. Retailers based in tourist towns or within tourist attractions know firsthand the value of tourism. The catch? Despite being positioned in a prime destination, it still takes some tender loving care to capture tourist dollars. To help, consider the below tips.
Incorporate Name-Drop Inventory into Your Merchandising Strategy
Stocking up on name-drop merchandise is among the best ways to capture customer dollars while also enhancing your store experience. Unlike traditional inventory, name-drop merchandise highlights your unique tourist attraction – whether it's a destination city, amusement park, hotel name, museum or festival that is taking place. Retailers benefit from introducing name-drop items into their merchandise mix because it not only attaches sentiment to customers exploring their inventory, but it also enhances the overall feeling of store experiences and connects consumers to the tourist appeal of your specific location. This is particularly valuable when you factor in that customers who shop in tourist towns are often doing so as an extension of a thoughtfully planned vacation or getaway that they want to remember – hence, buying products that have name-drop appeal to them increases the chance for customers to want to purchase them. Discover an extensive variety of name-drop merchandise at the upcoming IGES Show in Tennessee, an annual trade event for retailers that specifically caters to tourist-based businesses, to help give your store a stronger customer experience… while also helping to increase sales.
Create a Store Environment That Expands on Tourist Experiences   
From selfie stations strategically positioned within your store to interactive displays that encourage customer engagement to hands-on merchandising strategies that have customers unable to resist engaging with your inventory, the idea of making your store a destination should top your to-do-list. After all, tourists want experiences they can both enjoy and remember – to aim high. Collectively, these efforts will help to shape an in-store experience that customers will want to share stories of with friends, post about on Facebook and Yelp and of course, remember thanks to their purchase. Having merchandising strategies in place that highlight name-drop items, customer favorites, and strong-selling products will not only help to increase your overall sell-thru but will also help to enhance your entire store experience. And as a result, your tourists will appreciate it, as well!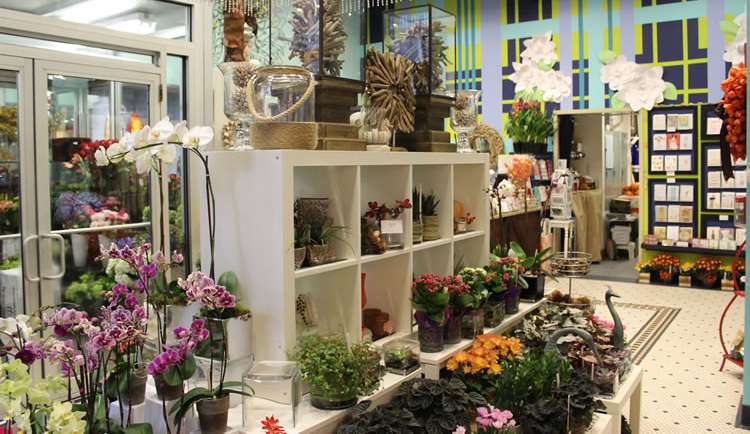 Offer a Variety of Product Assortments & Price Points 
Tourists come in all shapes and sizes… figuratively and physically. So to ensure you are capturing dollars from every tourist that walks through your door, offer a variety of inventory that speaks to every potential customer that may visit your business. This may include magnets, coffee mugs, plush goods and of course, a range of apparel and accessories in a variety of sizes and price points. From $1 trinkets to $75 sweatshirts and everything in between – or beyond – it's important to think about your entire reach of customers to guarantee you will have something for everyone. To help do this, explore IGES in Tennessee where you can discover over 1,200 booths of name drop items for souvenirs, coastal gifts, children's toys & plush, resort apparel and Made in the USA collectibles & keepsakes to stock your retail and online stores.
Finally, remember that tourists often make purchases in response to impulsive decisions – such as finding a name-drop accessory they suddenly "have to have" – while other tourists buy things based on an immediate need, such as having forgotten to pack a sweatshirt and realizing they need one. Keep both of these realities in mind as you identify the right mix of inventory for your store – as well as how you merchandise your retail environment. It's about creating a welcoming environment for customers to shop – whether they need something or simply want to enjoy a casual stroll through stores… which will hopefully lead to a purchase. Combined with your efforts of making your store a memorable destination that is worthy of bragging to friends about, you will be on your way to creating an in-store experience designed specifically for tourist experiences.
—
Author: Nicole Leinbach Reyhle, Retail Minded